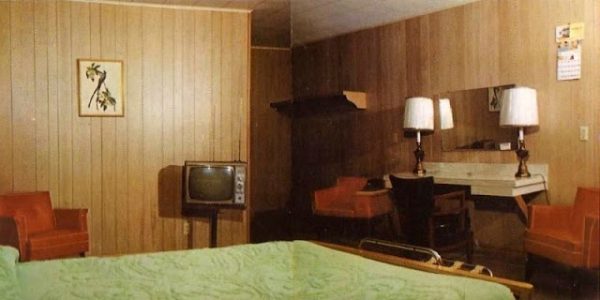 Hotel del Rio – PORTABLE ROOM AVAILABLE FOR EVENTS
$80.00
Hotel Del Rio is a portable room for use at events.
Hotel Del Rio is a 15 minute room.
Pricing is as follows:
$50 per hour (no limit on the number of people in the party or the number of times the room can completed)
$30 delivery, setup and breakdown fee.
Please contact us to book this room at 928-487-2570.
Description
World renowned biological chemist, Dr. Mendoza has discovered the cure for cancer. The night before he was to release his findings to the world, thieves broke into his office and stole his research notes. Dr. Mendoza has hired the worlds best tracking and recovery team (your team) to track the thieves down and recover his notes. After searching and searching you have located the thieves who just left their hotel room to grab a bite to eat. Do you think you have what it takes to break into their room, find the notes, and get out before they return? Just remember, if they find you lurking around in their room, it's lights out for you, you'll be buried in a tomb.