Coming Soon
It's June 1864, your friends and family have been assisting the Union Army by hiding them in your homes deep in Confederate Army territory. You have been captured by Confederate General Rufus T. Cornsmith and taken you to Fort Waldroff in South Carolina before transferring you to Mississippi for trial.
General Cornsmith has been interrogating you in his office when Union Solders are spotted in the distance. General Cornwall takes off in hurry to see what is happening, leaving you alone in his office. You and your group must grab the Confederate battle plans and escape his office before he returns.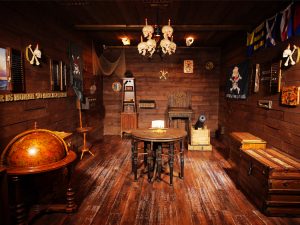 3 to 8 Participants
Difficulty: TBD
Recommended minimum age: 12
Private: Yes.
Scary: NO
$25 per person (20% military and first responder discount | corporate discounts available)